Youha AVA Gen 1 Wireless Handsfree Electric Breast Pump
Description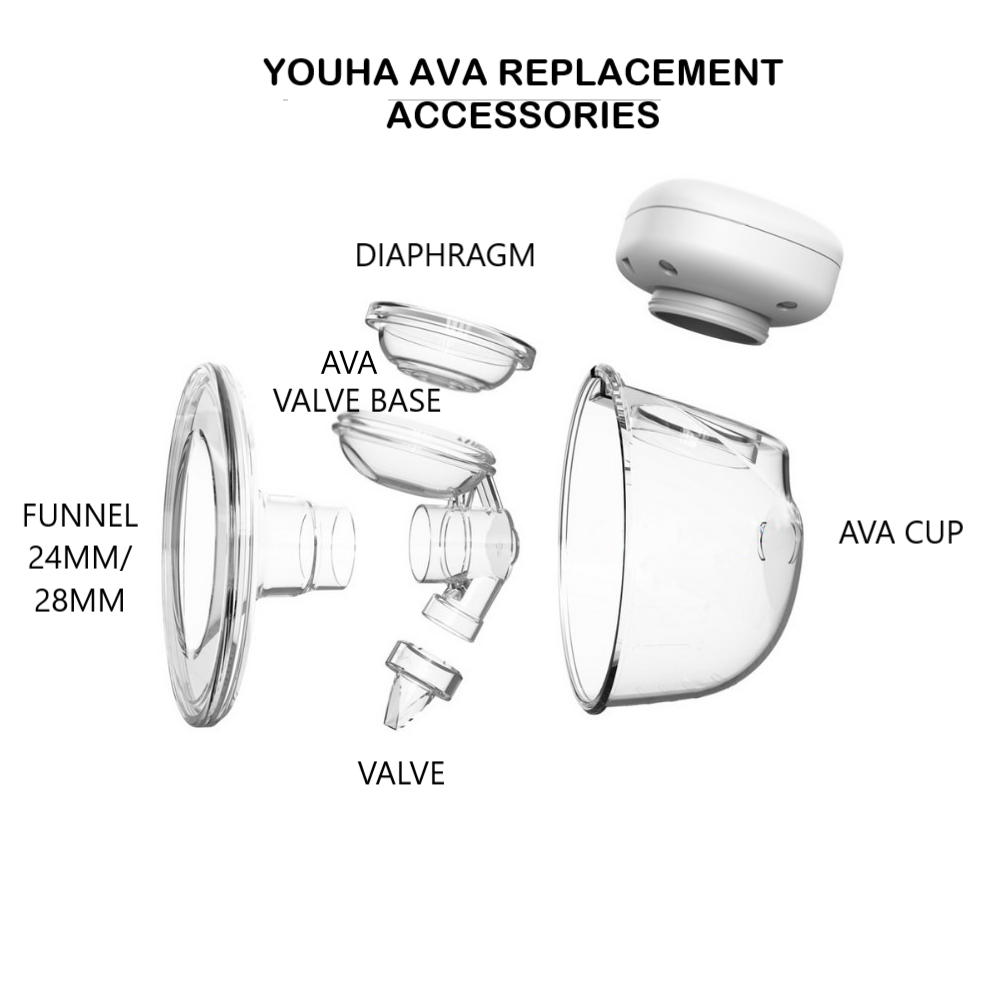 ---
Go invisible with YOUHA AVA, wireless tubeless breast pump!
YOUHA AVA is the evolution of YOUCUP, it's very compact and all-in-one design. It comes with an electric breast pump, funnel and cup for breast milk.
---
YOUHA AVA comes with 1100mAh built-in battery capacity, you can use it approximately 4-6 pumping session. We provide with USB adapter, compatible with powerbank for charging. So you charge it anytime anywhere!
---
A closed system breast pump is designed to keep every drop of your expressed milk away from the pump's motor and into your collection container. This decreases the possibility of mold growth and infectious particles. Closed system pumps are considered more hygienic because they have a barrier (silicone diaphragm), such as a filter, which catches any milk before it reaches the pumps working parts. As a result, the pump can be safely used for many years – which is good for baby AND you.
YOUHA AVA funnels size available in 24mm OR 28mm.
The material of the cup same as YOUCUP, silicone funnel with PP cup.
The milk capacity is 8oz each cup
The breast pump comes with 3 modes (massage, expression & mix mode) and each mode have 10 levels
The battery can be used for 2- 3 hours when in use. Approx 4 – 6 session
Battery capacity is 1100 mAh
Suction strength:150mmhg~270mmhg