Nestle Lactogrow Aktif 4-6 Tahun Milk Formula 900g
Description
Watch your little one grow with more calcium, 18 vitamins & minerals, as well as DHA with LACTOGROW Aktif 4-6, a specially formulated milk powder for your growing child to support development of strong bones and teeth. More Calcium, More Growth!*
---
Product highlights
DISCOVER HOW LACTOGROW AKTIF HELPS SUPPORT THE HEIGHT AND WEIGHT DEVELOPMENT OF YOUR LITTLE ONE!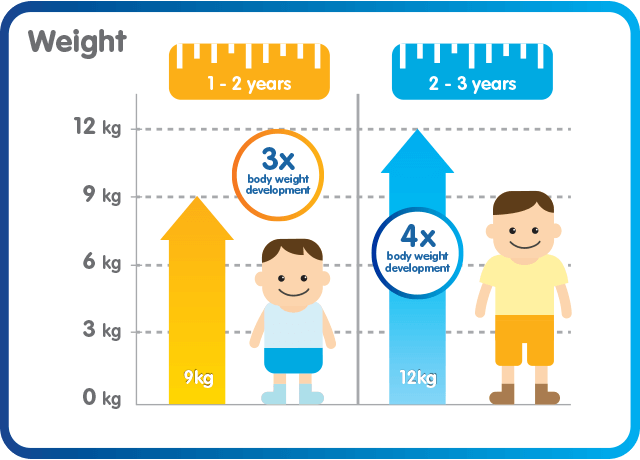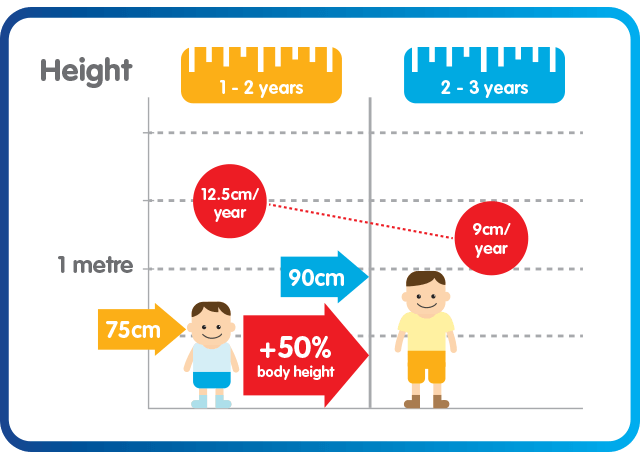 References: Michaelsen KF et al. Guideline for WHO Eurosmallean Region, with emphasis on the former Soviet countries. WHO regional publications. European series; No. 87.
---
Features & Benefits
HOW CAN LACTOGROW AKTIF HELP YOUR CHILD ACHIEVE OPTIMUM GROWTH?
Give your little one the benefits of LACTOGROW Aktif with high calcium, DHA, Vitamin D and protein.
Protein
Helps build and repair muscle, skin, and other body tissues.
Calcium
Helps in strong bones and teeth development that is important for your child's growth.
Vitamin D
Support absorption of calcium and phosphorus.
DHA
Found abundantly in the brain.
Vitamin B12
Helps the body produce red blood cells.
Iron
A hemoglobin component in red blood cells that transports oxygen throughout the body.
---
How and when to introduce
HOW CAN MY LITTLE ONE SWTICH TO LACTOGROW AKTIF?
You can gradually transition your Little One over to LACTOGROW Aktif 4-6 by following the chart below.
2 servings of LACTOGROW Aktif a day helps your Little One to achieve their daily Recommended Nutrition Intake (RNI)**.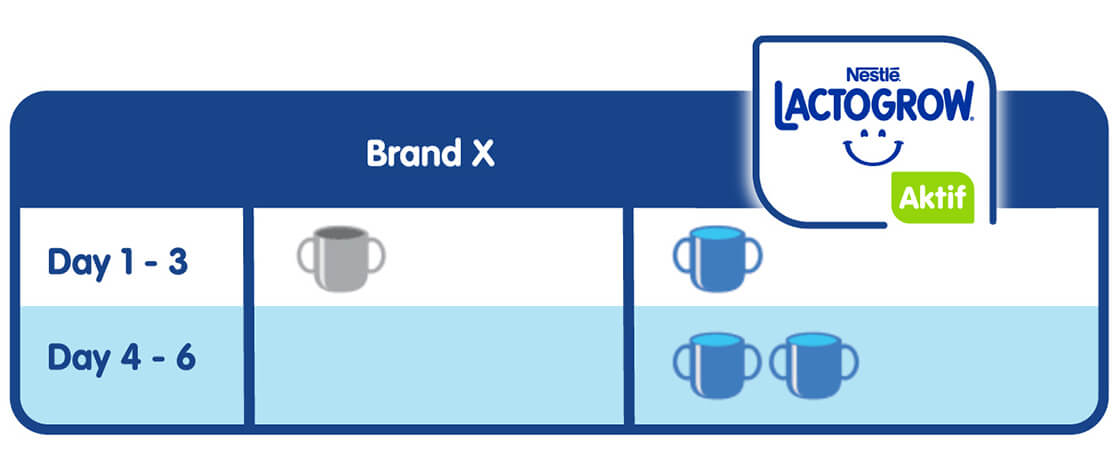 ---
Ingredients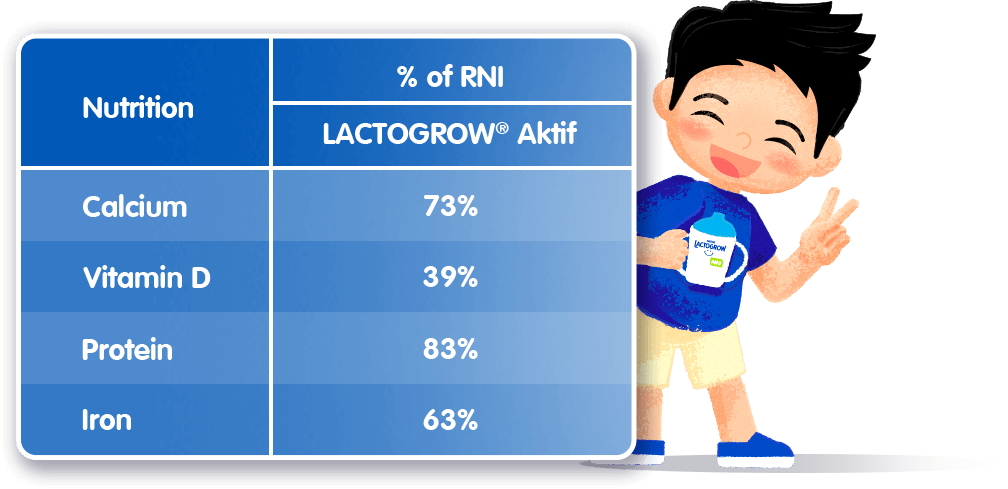 ---