Mamypoko Swimming Pants Diapers
Description
No expansion, no sagging
No expansion when underwater due to the slim absorption structure made specifically for water play.
"Stool blocking gathers" help block sudden bouts of stool
---

Full color designs for boys and girls, just like a swimsuit
---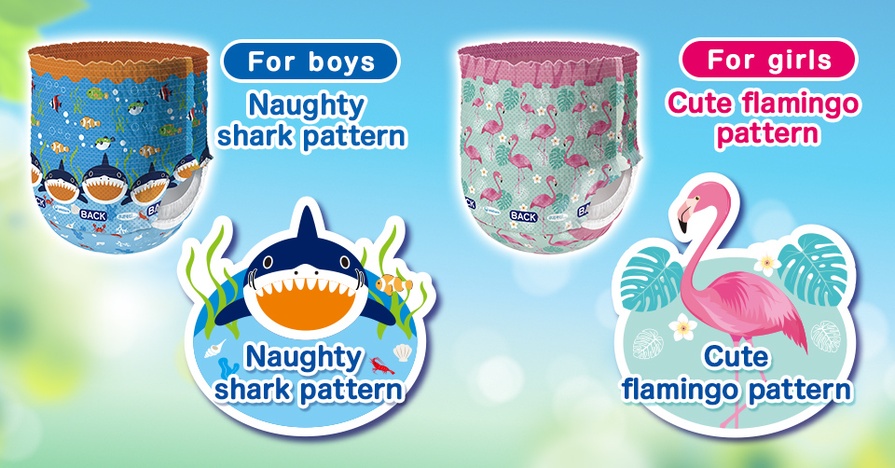 Don't expand even if water gets in!
---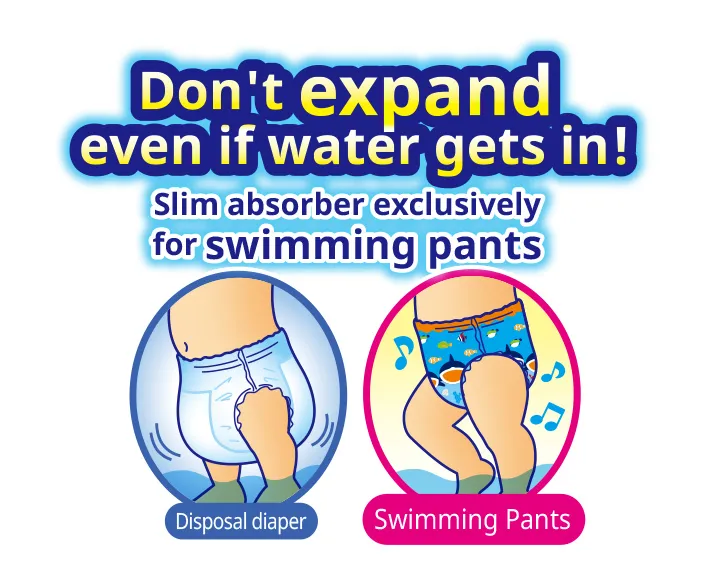 Because it does not sag
it perfectly fits
and babies can enjoy playing with water.
*The back is the side with BACK written on it.
---
Constructed with poop block gathers.
It's also easy to remove at the waist!
Stool blocking gathers will block sudden stools.
And it is easy to remove because one can rip the waist sides with one's hands effortlessly.
---
Even if Swimming Pants are used, this does not mean that the outflow of stool or urine into the water will be completely blocked, and for this reason the product cannot prevent the spread of sickness or other forms of infection.
The product does not contain polymer water absorption material, so the product cannot be used as an ordinary disposable diaper.
It may not be possible to use this product at some public facilities.
Please refrain from using this product if it is not suitable for the skin.